The University of Wisconsin-Madison Division of Extension welcomes three new Outreach Specialists positioned to amplify outreach and education for Wisconsin's cropping community.
As Wisconsin agriculture continues to evolve, the Division of Extension proudly provides research-driven information leading to informed decision-making and progress. The ongoing challenges faced by Wisconsin crop producers in 2023 underline the significance of these new roles. These positions will play a vital role in creating a robust platform of research-driven resources, serving as a guide to assist growers in navigating their decision-making process. Extension's Outreach Specialist positions are designed to specialize in specific topic areas in order to support agriculture issues with a targeted approach. Read below the latest Division of Extension hires in the Crops and Soils Programs.
Scott Newell- Alfalfa Outreach Specialist
Scott was raised in Iowa and received a bachelor's degree in Agronomy from Iowa State University and a master's degree focused in alfalfa breeding and genetics. At Davis, he gained a breadth of experience in alfalfa breeding as well as alfalfa and forage trial planning and management. It was during this time that he witnessed the lack of incentive for outreach in research science, and gained a desire to facilitate the communication of all the great science that comes from universities. Scott is excited to serve the alfalfa industry in his new role at Extension, to serve Wisconsin's alfalfa producers.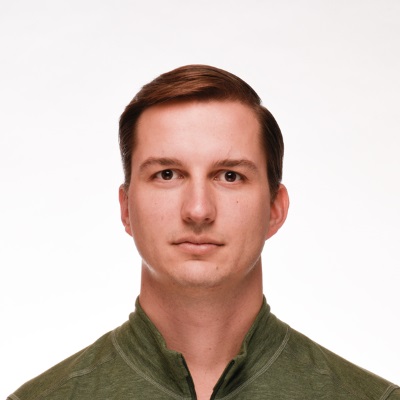 Contact Scott: scott.newell@wisc.edu or 608-2650770
Chris Clark – Crops and Soils Outreach Specialist
Before her current role, Chris worked 12 years at a commercial agriculture testing lab, as well as a middle and high school agriculture educator and FFA Advisor for 9 years. She has her WI CCA and currently serves on the WI CCA board. She obtained her Bachelor of Science in Agricultural Education from UW-River Falls. Chris will cover Northeastern Wisconsin as an Outreach Specialist for Extension and the NPM Program. Her program of work focus is with farmers, researchers, and ag industry professionals to provide research based nutrient and soil management education and outreach on practices that improve crop quality, farm profitability, environmental quality, and resilient landscapes.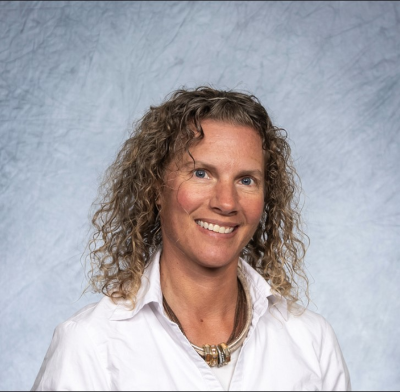 Contact Chris: clark3@wisc.edu or 715-850-2888
Chris Bandura- Conservation Cropping Outreach Specialist
Chris lives in  Wausau, Wisconsin where he will be based in this new role. He earned a B.S. in Soil and Land Management from UW-Stevens Point and an M.S. in Soil Science from UW-Madison. Prior to joining Extension, Chris has spent the last 7 years managing an agronomy testing laboratory in Stratford, WI for Dairyland Laboratories and AgSource Laboratories. Chris is excited to join Extension and will provide the agriculture community with research-based conservation resources that will assist in developing and implementing more sustainable farming practices in Wisconsin.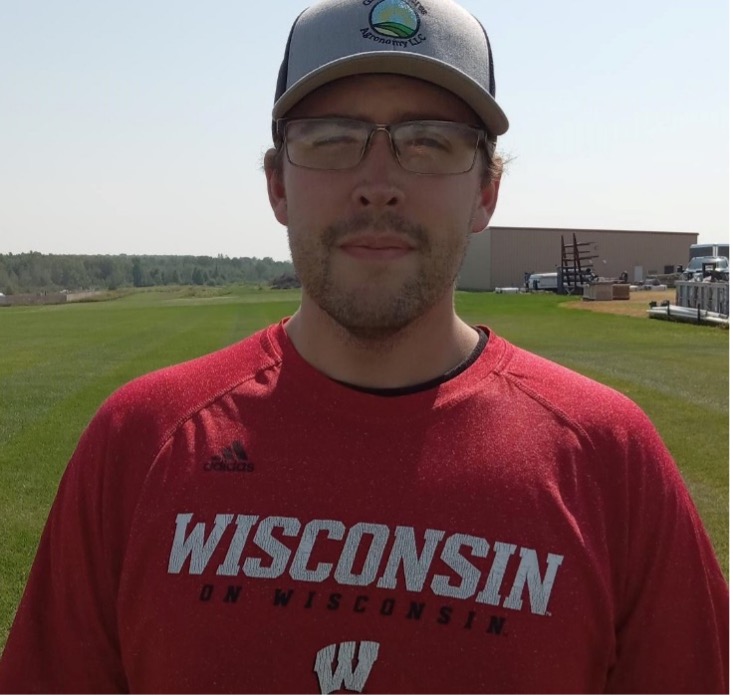 Contact Chris: bandura@wisc.edu or 715-370-4900
The Extension Agriculture Institute connects Wisconsin's agriculture community to university research. The five program areas; Agriculture Water Quality, Crops and Soils, Dairy and Livestock, Farm Management, and Horticulture provide resources that promote economic and environmental sustainability in Wisconsin. Learn more about these program areas at: extension.wisc.edu/agriculture