00:45
Can regenerative ag work in Wisconsin? Do we even need regenerative ag in Wisconsin?
00:55
What's the point of it.  cover crops
00:59
will never work up here, it's too cold, it's too wet and the ground is too heavy. This stuff is nothing more than a fad. You know what they say no till no crops, it doesn't work up here, you're not going to make any kind of money. There's no other way to farm up here, there's only one way.
01:30
Whether we're talking about agriculture, or ecology, or community, or faith, they all need to reconcile with one another. There can't be any trade offs, like we've been taught in the past. If we continue to operate like it's a give or take system, it's not gonna work for very long. By
01:53
some estimates, the current ag system has less than 60 years left of productive topsoil.
01:59
Part of the last 20 years, I've started to get a feel for how landscapes perform when they're put to environmental stress tests of weather and changing land uses. And I really feel that the conservation focused farming systems and the farmers that manage them are much more resilient to these challenges.
02:18
There is lot of time, energy and money getting put into regenerative agriculture these days around the country, which is very important, we need to have more knowledge of what we need be doing on these farms to help create better soils have less runoff into our rivers. And to inform the general public that this stuff is out here.
02:40
I am optimistic that going forward, the soil and its ability to properly function will be the main focus amongst agriculture.
03:01
The work that farmers and advisors are doing to boost conservation and regenerative farming systems on their land is so important, because we're at a critical time for it. Science tells us so we have a real chance to affect our climate and water quality and natural resources. And the responsibility to do that right at this moment.
03:30
I feel that regenerative agriculture is the future of farming. We're seeing the benefits in our operation by having healthier crops and bigger yields,
03:42
and continue to get more and more buy in from ag professionals, other agencies, state agencies, local agencies, academia, and just the general public.
03:55
We're moving into this new generation where we're focusing on the interplay between practices, and the results of practices working together that create a really a more holistic result for our soil and crops and water resources.
04:19
The success and prosperity of every generation before us has relied on the soil. And the work we do today will ensure that future generations can rely on that same soil resource.
04:31
Farmers are trying to implement practices like this to help create healthier food for the nation. If I
04:39
were to boil it down to one reason, it would be personal conviction, because there's more at stake than just my farm. It's far reaching and much bigger than just what I'm doing here and the decisions that I make
05:04
And what do we have to lose? I've heard a lot of farmers talk about weak points in their systems and the worry that those weak spots will get worse with weather and land use challenges. And to that I say let's try something else. Let's push the envelope.
05:19
Is this right?
06:34
No sit on that side once.
06:37
How about Okay, how about this? Oh, no.
Mark your calendars! 
– 2022 Wisconsin Cover Crop Conference –
February 24, 2022 • Rothschild, WI
Farmers and agricultural professionals from around the state are coming together to share & learn about all things cover crops. Whether you're a seasoned cover cropper or an absolute beginner, there will be something for everyone!
Topics include creating new opportunities for in-season manure, managing equipment for planting green, adaptive rye management, incorporating cover crops in vegetable rotations, cover crops as forage, and MORE! Many of the presenters will be Wisconsin grain and livestock farmers speaking from experience about what has worked and hasn't worked in their Wisconsin conservation cropping systems. 
Dr. Abbey Wick, North Dakota State University
Dr. Abbey Wick, North Dakota State University Extension Soil Health Specialist and Associate Professor, has experience working with farmers on soil health building practices like incorporating cover crops into rotation and transitioning to no-till systems.    Since 2012, she has had her hands in over 75,000 acres of soil and influenced management on over 300,000 acres of farmland in the northern plains just with the personal relationships she's developed with farmers.  There are many other farmers she influences through her bi-weekly magazine articles and television segment along with discussion-based Extension programming.  She focuses on goal-oriented approaches so that farmers can maximize the benefits while reducing the risk associated with incorporating new practices.  She has been featured in Successful Farming Magazine Q & A and Bonus Sections for her work with cover crops and ability to connect with farmers.  She was also Senator Hoeven's selection to represent North Dakota for the Senate Ag Republicans "Women in Agriculture" campaign in 2018.
Wisconsin Cover Crop Conference
Tentative Agenda
Wednesday, February 23rd
4:00 – 6:00 Farmer Social and Dinner
---
Thursday, February 24th
8:00 – 9:00 Early Riser – Farmers Figuring it Out Discussions
2021 Weather Challenges & Cover Cropping
Interseeding Cover Crops: 30 & 60 Inch Corn
Interseeding Alfalfa in Corn Silage
Growing & Selling Cover Crop Seed
Emerging Cover Crop Species
9:00 – 9:30 Break and Registration for Conference Attendees
9:30 – 10:30 Keynote Speaker: Dr. Abbey Wick, North Dakota State University, Extension Soil Health Specialist                                                                       Soil Health in Northern Climates 
10:45 – 12:00 Concurrent Sessions: Select a Session
Session 1: Creating Opportunities for In-Season Manure Applications &     Cover Crops in Forage Systems
Session 2: Planting Green – Managing Equipment & Agronomics to Improve Success
Session 3: Incorporating Cover Crops into Vegetable Rotations
12:00 – 1:00 Lunch & Time to Visit with Exhibitors
1:00 – 2:15 Concurrent Sessions: Select a Session
Session 4: Cover Crops 101
Session 5: Adaptive Rye Management – Spring Management with Challenging Weather
Session 6: Cover Crop Economics & Impact on Crop Yields
Session 7: Cover Crops as Forage – Grazing & Harvest Opportunities
2:15 – 2:45 Networking & Time to Visit with Exhibitors
2:45 – 3:45 Ecosystem Services of Cover Crops & Carbon Markets
Wisconsin Cover Crop Conference Registration
Deadline to register: February 17, 2022
Wisconsin Cover Crop Conference Only: $75.00
Wisconsin Cover Crop Conference Only + Cover Crop Networking Dinner: $100.00
Mail form with check payable to UW-Stevens Point to:
UWSP Continuing Education
2100 Main St., 032 Main Building
Stevens Point, WI 54481
Cancellations and Substitutions:
Full refunds granted upon receipt of written request to uwspce-conf@uwsp.edu if received by Wednesday, February 9, 2022. Refunds requested between February 10-16, 2022 will be assessed a $25 processing fee. No refunds will be given on or after Thursday, February 17, 2022. Substitutions can be made at any time, but no shows will be responsible for the full conference fee. Last minute registrants cannot be guaranteed meals or materials.
The Wisconsin Cover Crop Conference has arranged a block of hotel rooms at the Holiday Inn & Suites in Rothschild, WI. The hotel is two blocks from the Central Wisconsin Convention & Expo Center, where the Producer-Led Grant Program Workshop, the Networking Dinner, and the Wisconsin Cover Crop Conference will be held.
To book your reservation online: click here!
To book your reservation over the phone: (715) 355-1111
Please reference the following:
Group Name: UWSP Continuing Education Cover Crops Conference
Group Block Code: CCC (once you have selected your dates, under the "Rate Preference" drop down bar, select "Group Rate")
Hotel rates:
Single Occupancy: $82.00 (plus tax)
Double Occupancy: $94.00 (plus tax)
Please note that the rate will availabl

e until January 22, 2022 or until block is full…don't wait, reserve your room today! 
Reservation Cancellation Policy: The Hotel requires notice of cancellation 24 hours prior to day of arrival, after which will result in a charge of one night's stay. This rule applies to any consecutive night's stay as well.
Thank you for your interest in being a sponsor of the 2022 Wisconsin Cover Crop Conference! Sponsorship levels and benefits are listed below.
There are two ways to register as a sponsor:
1) To pay by credit card, please register online – click here!
2) To pay by check, please complete and mail form with check payable to UW-Stevens Point to: 2022 Cover Crop Paper Sponsor Form
UWSP Continuing Education
2100 Main St., 032 Main Building
Stevens Point, WI 54481

Stay up-to-date on latest from the Wisconsin Cover Crop Conference!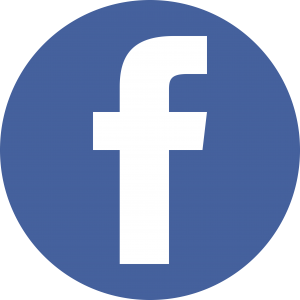 Thank you to our Signature Sponsors who help organize the Wisconsin Cover Crop Conference!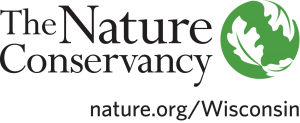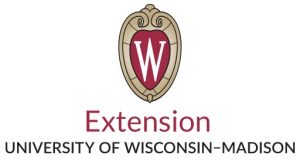 Thank you to all of our sponsors who make the 2022 Wisconsin Cover Crops Conference possible. We appreciate your support and generosity!